Post by olelu on Oct 28, 2014 2:46:25 GMT -8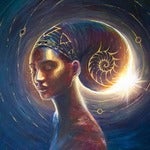 1.
What did you order?
New dolls
Link to the website or thread you used to make the purchase, if any: i used Paypal to make the purchase
www.larisadolls.com
When did you order (date you paid):
20.05.2011 Dolls live with me at the present time
</a>
2.
About the Quality of Service (rate 1-3, explain any 1s or 2s)
Clear photos?
Easy to pay?
Good communication?
Prompt shipping?
Production time, if relevant:
Quality of packaging:
Quality of Service - 3
Larisa is very friendly person who love to communicate and who cares about her customers. She love her doll Art and you can ask any question about her dolls or ask for additional pictures. Her packaging is very secure and nice, my dolls arrived very fast from America to Russia in one piece. She also give you tracking number for each package to you can track and see your doll journey any time you want. Which is very nice and handy.
</a>
3.
About the Quality of the Product (rate 1-3, explain any 1s or 2s)
Did the quality match the price?
Item as pictured and described?
Quality of porcelain (too thin? Rough spots?):
Quality of tension (does the doll hold poses? Too loose and floppy?):
Quality of paintwork:
Quality of accessories (box, stand, wig, clothing, etc):
Now I want to tell about dolls)
All Larisa's doll are very hight quality because she gives attention even for tiny detail. All her dolls I own hold their poses very well, especially small Baby doll, because she strung with elastic. Other doll she put together with stainless steel springs and the dolls have strong tension, which I love too. Porcelain quality is perfect, dolls are very smooth to the touch, no dark spots, or any strange holes, leather job on each joint is very accurate. I can say one thing about this dolls - they made very professionally and will look the same after many years, because they crafted with outstanding quality and love. I will buy more dolls from Larisa with pleasure.
4.
Would you order from this company again? I have three dolls by Larisa and going to buy another one!
</div></div>